A project to promote an interdisciplinary and dialogical conception of the production of knowledge on historical culture and education, in a growing context of globalisation.

The central aim of this project, led by our group, is the creation of an international and interdisciplinary network of institutions to produce new knowledge in order to enhance the role of historical representations in today's democratic and reflective societies.

A total of 18 institutions from Europe, Australia, Canada, Israel and Latin America will participate in MAKINGHISTORIES. Special attention will be paid to the presence of gender and the importance of the challenges of globalisation. This project will produce research articles, books, and a digital professional development course, generating a dialogical vision in history teaching.

The project is funded with 540000 euros and is coordinated by M. Carretero.
How can dialogical history teaching be promoted in formal and informal contexts?

STRUCTURE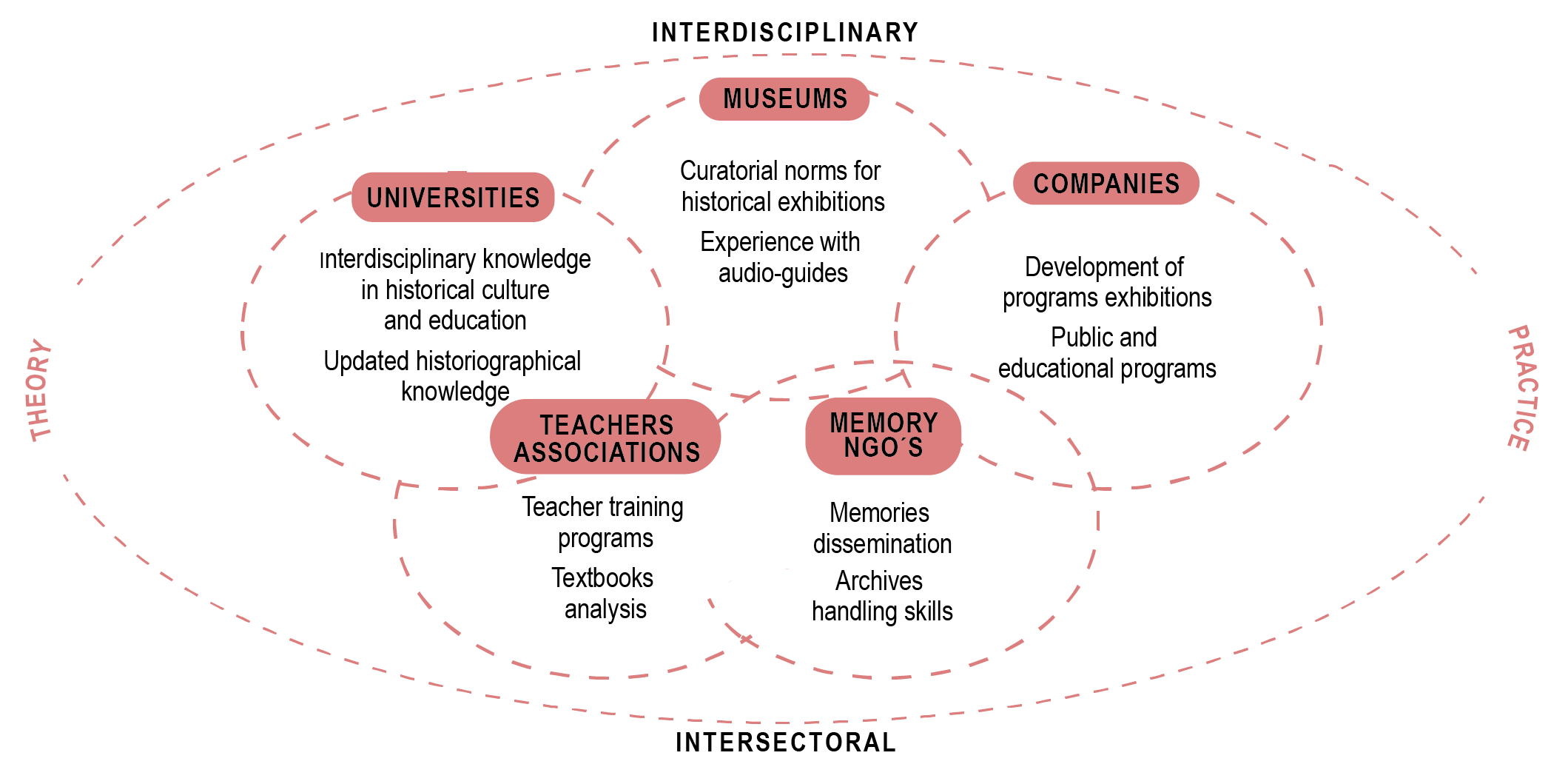 THEMES
The main topics of the project are organised in five working packages:

"Integrating innovative theories and practices into historical culture and history and heritage education", coordinated by B. Wagoner of Aalborg University.

"Historical museums and re-enactments as forms of making history for citizenship", coordinated by I. Momoito of Gernika Peace Museum.

"Troubled pasts and their representation in present-day societies: can history "bite"?", coordinated by E. Pérez-Manjárrez of Universidad Nacional de Educación a Distancia.

"Training on interaction among formal and informal history education practices", coordinated by K. Van Nieuwenhuyse of Leuven Catholic University.

"CPD Course and digital media productions" coordinated by M. Rodríguez-Moneo of Universidad Autónoma de Madrid.